Our Committees are planning a diverse and interesting programme for you. As part of the programme, we will have a scale of different educational and scientific sessions addressing your needs as a professional in the Flash and radiotherapy field that will provide you with take-home value.
FRPT looks to build a worldwide organisation of scientists and professionals interested in FLASH Radiotherapy using protons, electrons, heavier charged ions and photons.
What makes FRPT unique is that we bring together researchers and students with professionals and provide a multidisciplinary forum to discuss the latest developments in FLASH Radiotherapy.
*Updated as of 24 August 2023.
Programme Highlights:
A full 3-day programme with world-renowned speakers & exciting sessions
5 main themes covering the latest research results in a rapidly developing area.

Modalities
Mechanisms
Flash in Clinical and Pre-clinical Settings
Proton beam and heavy ions
Spatial Fractionation
Teaching lectures from experts in the field

Interactive debate sessions with voting
Oral and E-poster sessions where you can connect with fellow peers
New career and collaboration opportunities
Continued learning, even after the Conference days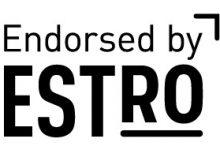 CONFERENCE PARTNERS