NEW!!

Select "Flex" to seamlessly switch any time between in-person and online –

only 50 USD!
A "Flex" ticket gives you the flexibility to convert your experience from in-person to online at any time before the congress. With Flex, if you switch, you will receive a full refund of the difference in fees (based on the category and fee applicable at the time of change).
Take the uncertainty out of these uncertain times and choose Flex.
*Standard registration can be switched until November 8, 2023 with a refund of the difference. Full details and cancellation policy below.
REGISTER HERE
Registration Fees
Registration fees (in USD) apply to payments received prior to the indicated deadlines.
Category
Early Deadline
Until 5 September 2023
Regular Deadline
From 6 September until 8 November 2023
Onsite Deadline
From 9 November 2023
In-Person Full Participant
$ 520
$ 580
$ 620
In-Person Students*
$ 350
$ 390
$ 430
Flash Yoga
Free of charge
Online Participant
$ 320
$ 320
$ 350
*The special registration rates applicable to Retirees and Students are only available to those providing valid credentials requested via the registration form. The standard registration fee will apply to anyone unable to prove one of these positions when requested.
Fees for In-Person Participants Include:
Participation in all scientific sessions
Opening Ceremony and Welcome Reception
Access to the Exhibition Area
Coffee breaks and refreshments according to the programme
Meet the speakers and experts in-person
Dedicated time and place for networking
All benefits of the virtual category which includes access to online content and networking opportunities
Fess for Online Participants include:
Access to all scientific content: pre-recorded & selected live interactive sessions
After the official Conference days: access on-demand to all available content for 3 months
Access to abstracts and E-Posters online
Opening Ceremony
Access to the virtual Exhibition Area
Payment Methods:
Payment of participation fees in (USD) can be done via the online registration process by the following methods:
By Credit/ Debit Card: Visa, MasterCard or American Express
By Bank Transfer (additional 30 USD handling fee is required)
Please make drafts payable to:
Account Name: FRPT 2023 Congress, Toronto
Bank Details: Credit Suisse Geneva, 1211 Geneva 70, Switzerland
Bank Code: 4835
Swift No: CRESCHZZ80A
Account Number: 1500934-92-540
IBAN No: CH82 0483 5150 0934 9254 0
Please ensure that the name of the meeting and of the participant is stated on the bank transfer.
Bank charges are the responsibility of the participant and should be paid at source in addition to the registration fees.
Registration will only be valid upon receipt of the full payment by the registration department according to the deadline indicated. An email confirming registration will only be sent after receipt of the required fees.
Outstanding payments will be collected on-site and charged the on-site rate. A copy of the bank transfer (or other proof of payment) will be required in the event that registration fees were not credited to the meeting account on time.
Conversion of Registration Category
Up to the 8 November 2023 you will be able to change your registration category at no charge. For example, if you registered to attend in person in Toronto, you will be able to change your registration category to 'online' and receive a refund of the difference in fees. Please note that when changing your registration category, the fee that will apply will be based on the registration fee and category applicable at the time the change is made.
As of the 9 November 2023 there will be no refunds for changing your registration category. Should you wish to upgrade your registration from 'online' to an 'in-person' attendance, you will be required to pay the difference applicable based on the registration fee and category at the time the change is made.
Cancellation Policy
All cancellations must be electronically mailed. Refund of the registration fee will be as follows:
*Note, in case of cancellation at any stage, bank transfer handling fee (30 USD) will not be refunded – applicable to bank transfer payments only.
​​Cancellations received until and including September 6, 2023 – full refund
Cancellations received between September 7​ and November 8, 2023 – 50% will be refunded
As of November 9, 2023 – no refund will be made.
Group Registration
For groups of 10 participants and more please contact us at reg_frpt23@kenes.com
FRPT 2023 Registration Department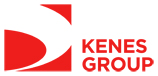 Rue François-Versonnex 7
1207 Geneva, Switzerland
Tel: +41  22 908 0488
Fax: + 41 22 906 9140
reg_frpt23@kenes.com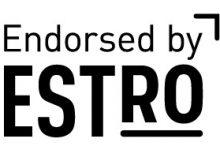 CONFERENCE PARTNERS

✕
Visa Application Alert
Some travelers might need a visa to enter Canada. Visa procedures can take time, so make sure you initiate your Canadian application promptly to be fully prepared for FRPT 2023.