Submission of Applications
Canada does not have a visa office in every country so it is important that delegates visit the website of the Canadian visa office responsible for processing their visa application.  Information is available on the website on how to submit a visa application and the documentation required.
Processing times for visa applications vary depending on the visa office and the time of the year.  Participants are encouraged to apply approximately 12 weeks in advance of their departure date to ensure they receive the visa in time.
The Special Event Unit code for this event is: 23FRPT
This system allows clients to submit applications online.
Delegates that choose to apply on-line will not have to submit their passport until requested to do so by a visa officer.
The visa office will send the applicant instructions on how and where to send their passports to finalize the visa process.
VACs are commercial service providers authorized by Canada to provide specific services to applicants.· VACs provide a number of services to clients, including help applicants fill out forms, answer questions and ensure that applications are complete.
Reduces unnecessary delays or refusals due to incomplete applications.
VACs serve as a collection point for applicants required to provide biometrics.
VACs send applications to visa offices and transmit decisions to applicants in a secure and confidential manner.
VACs do not process visa applications and have no decision-making authority.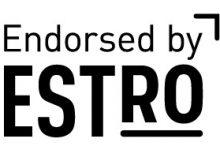 CONFERENCE PARTNERS