Free Webcasts from FRPT 2022
Some of the most exciting sessions from FRPT 2022 are now available in this free webcast series. You can watch the selected lectures, expand your knowledge, learn from your colleagues' expertise, and stay on top of Flash Radiotherapy and Particle Therapy field.
PLENARY OPENING LECTURE
"Habemus Flash?"
Speaker: Alejandro Mazal, Spain
FLASH MECHANISMS
Physico-Chemistry after FLASH-Irradiation and Oxygen Contribution
Speaker: João Seco, Germany 
FLASH IN PRE-CLINICAL AND CLINICAL SETTINGS
FLASH-RT with Short and Mid-Term Perspectives
Speaker: James Metz, USA
FLASH DEBATE
Is Oxygen the Primary Determinant in the FLASH Effect?
Speakers – FOR:
Marco Durante, Germany
Bethany Rothwell, UK
Speakers – AGAINST:
Jeannette Jansen, Germany
João Seco, Germany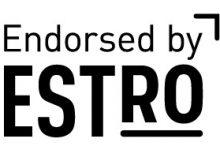 CONFERENCE PARTNERS