Immerse yourself in the vibrant city of Toronto, which offers numerous state-of-the-art museums, a charming arts and culture scene and fine dining. Enjoy the skyline view from its many skyscrapers and high-rise buildings.
Here is a selection of some of the iconic city landmarks that you can visit during your time in Toronto: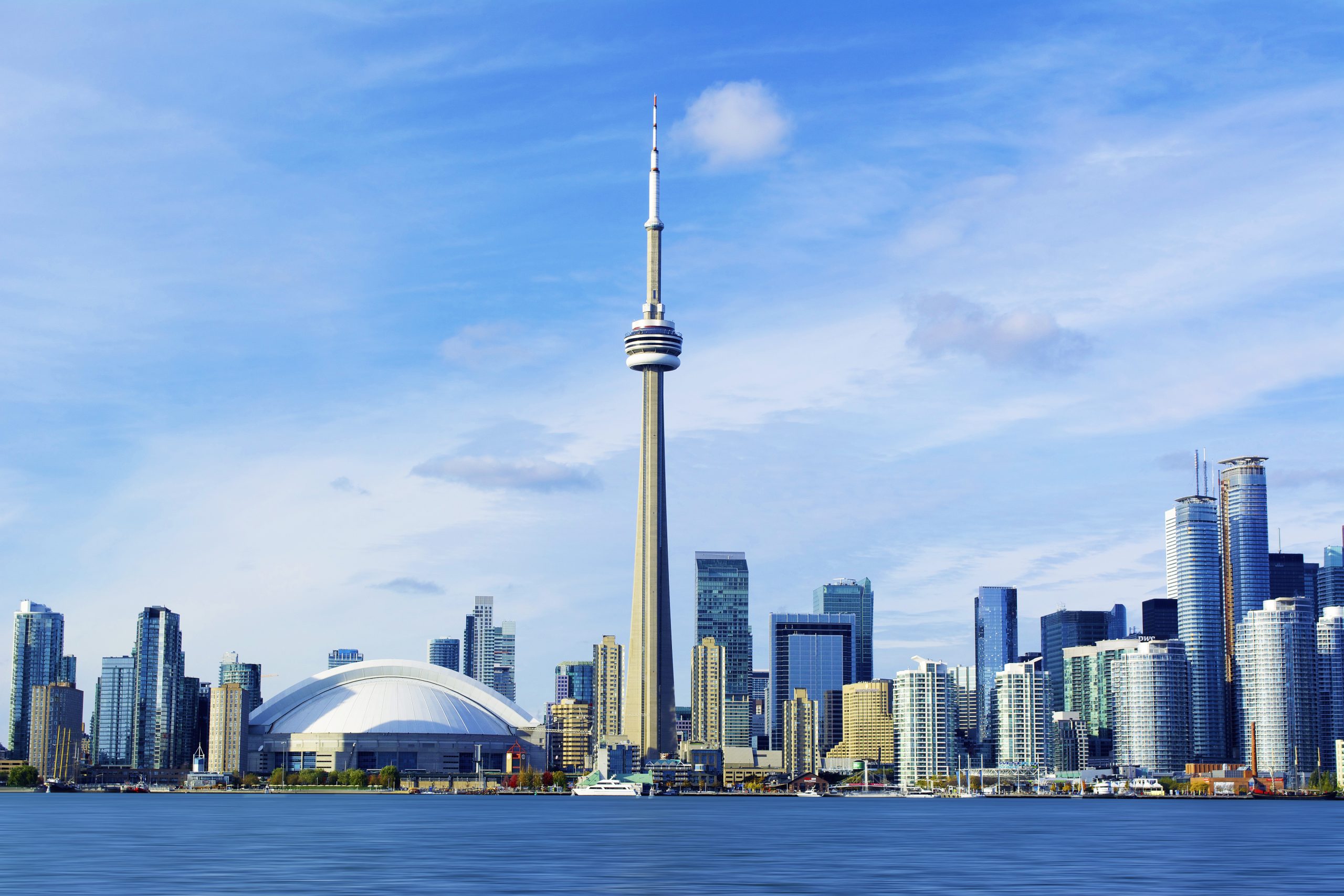 CN Tower
When visiting Toronto, it's impossible to miss the CN Tower, once the world's tallest tower. Its towering spire dominates the city's skyline. Experience breathtaking views from the LookOut Level, situated at an impressive height of 346 meters (1,136 feet). Feel a sense of exhilaration as you walk on the Glass Floor at 342 meters (1,122 feet), seemingly floating above the ground. For the ultimate vantage point, venture up to the SkyPod at a staggering 447 meters (1,465 feet) above the bustling city.
Indulge in a satisfying meal at the renowned 360 restaurant, offering delectable cuisine and panoramic vistas. If you're seeking an adrenaline rush beyond the incredible height alone, take your adventure to the next level by booking one of the tower's Edgewalks. Engage in a thrilling, hands-free stroll around the outer ledge of the SkyPod, providing an unforgettable, full-circle experience.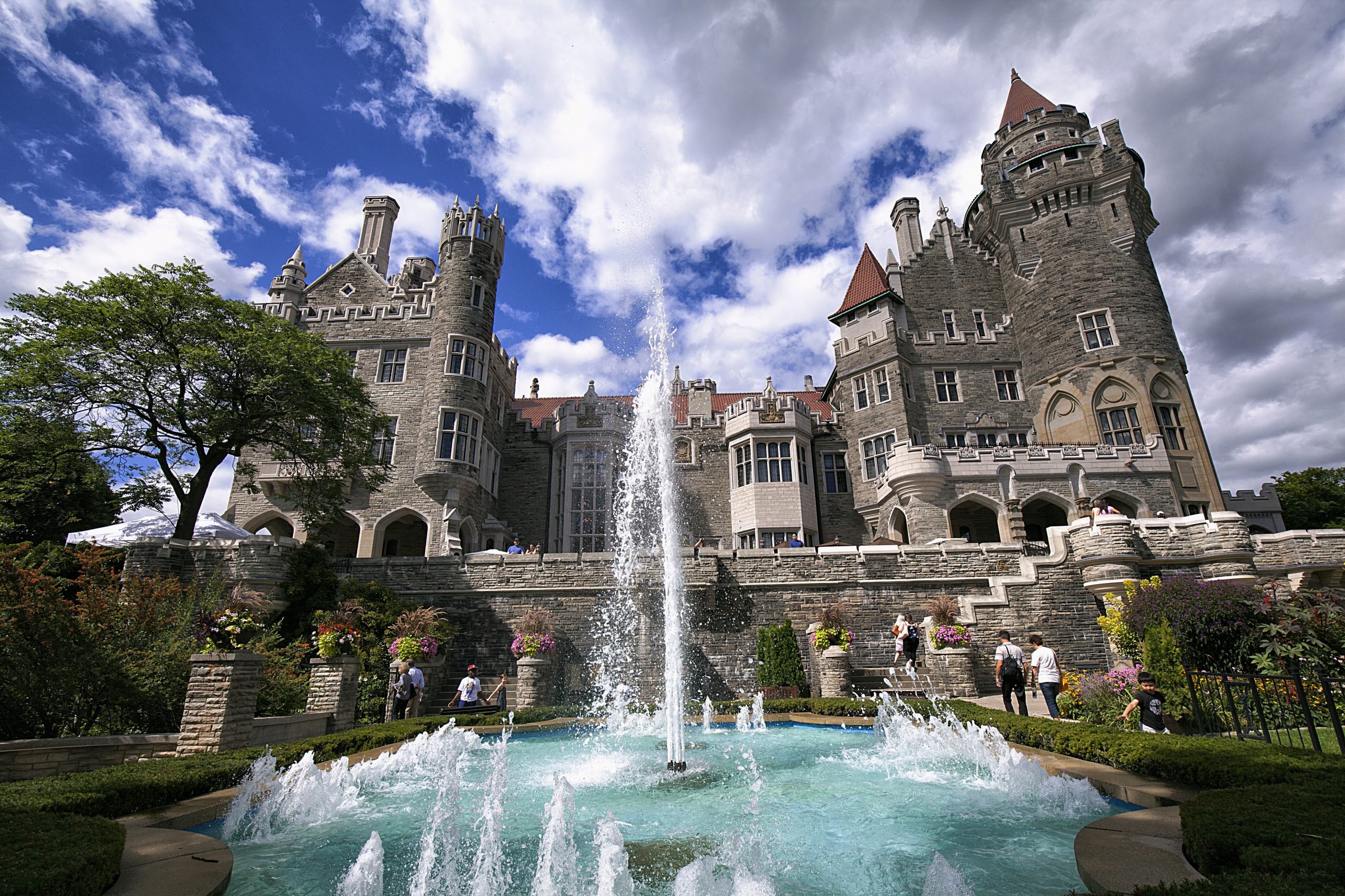 Casa Loma
Prepare to be amazed, for nestled in the heart of Toronto lies an extraordinary marvel: Casa Loma, the sole full-sized castle in North America. Venture up its turrets and be greeted by breathtaking vistas, granting you panoramic views of the cityscape. Step inside and immerse yourself in the splendor of nearly 100 rooms, including a magnificent library that beckons you to lose yourself in its treasures.
Casa Loma holds secrets within its walls, enticing you to discover hidden passageways that lead to unexpected surprises. Explore a remarkable 245-meter tunnel, guiding you to the stables and carriage house, where a captivating exhibit of vintage cars from the early 1900s awaits. When you step outside, you'll be greeted by 5 acres of enchanting gardens, adorned with vibrant flowers, elegant sculptures, and charming fountains that evoke a sense of timeless beauty, history and culture.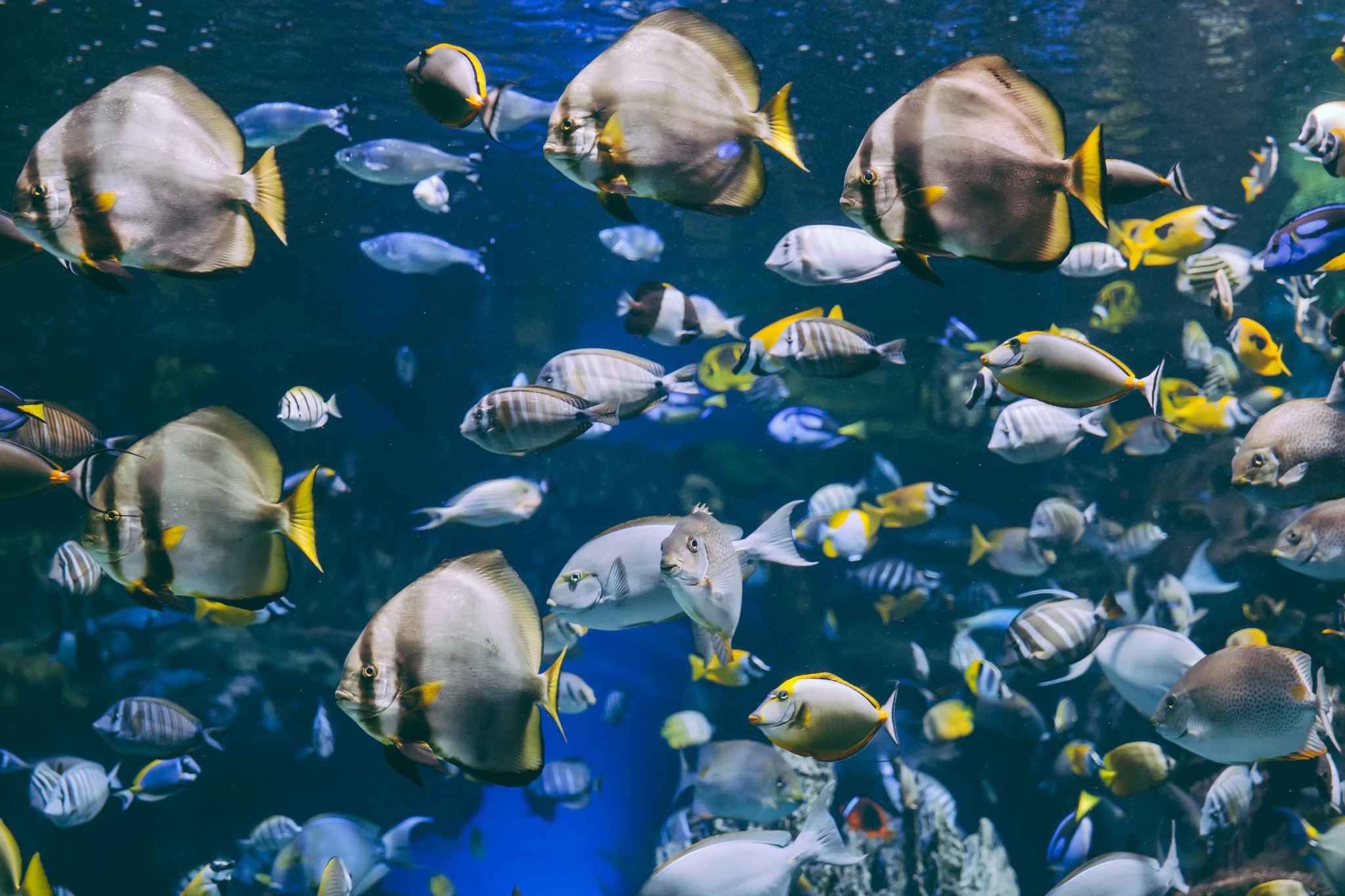 Ripley's Aquarium of Canada
Imagine the thrill of coming face to face with a shark, mere inches of glass separating you from its majestic presence. At Ripley's Aquarium of Canada, you can turn this exhilarating dream into a reality. Not only will you have the opportunity to encounter these awe-inspiring creatures, but you'll also be introduced to a diverse array of 16,000 marine animals residing within the aquarium's walls. To accommodate this remarkable aquatic world, an astounding 5.7 million liters of water create a haven for an incredible variety of species. From graceful southern stingrays to ancient 65-year-old giant lobsters, from enigmatic giant Pacific octopuses to mesmerizing nettle jellyfish, the aquarium showcases the wonders of marine life.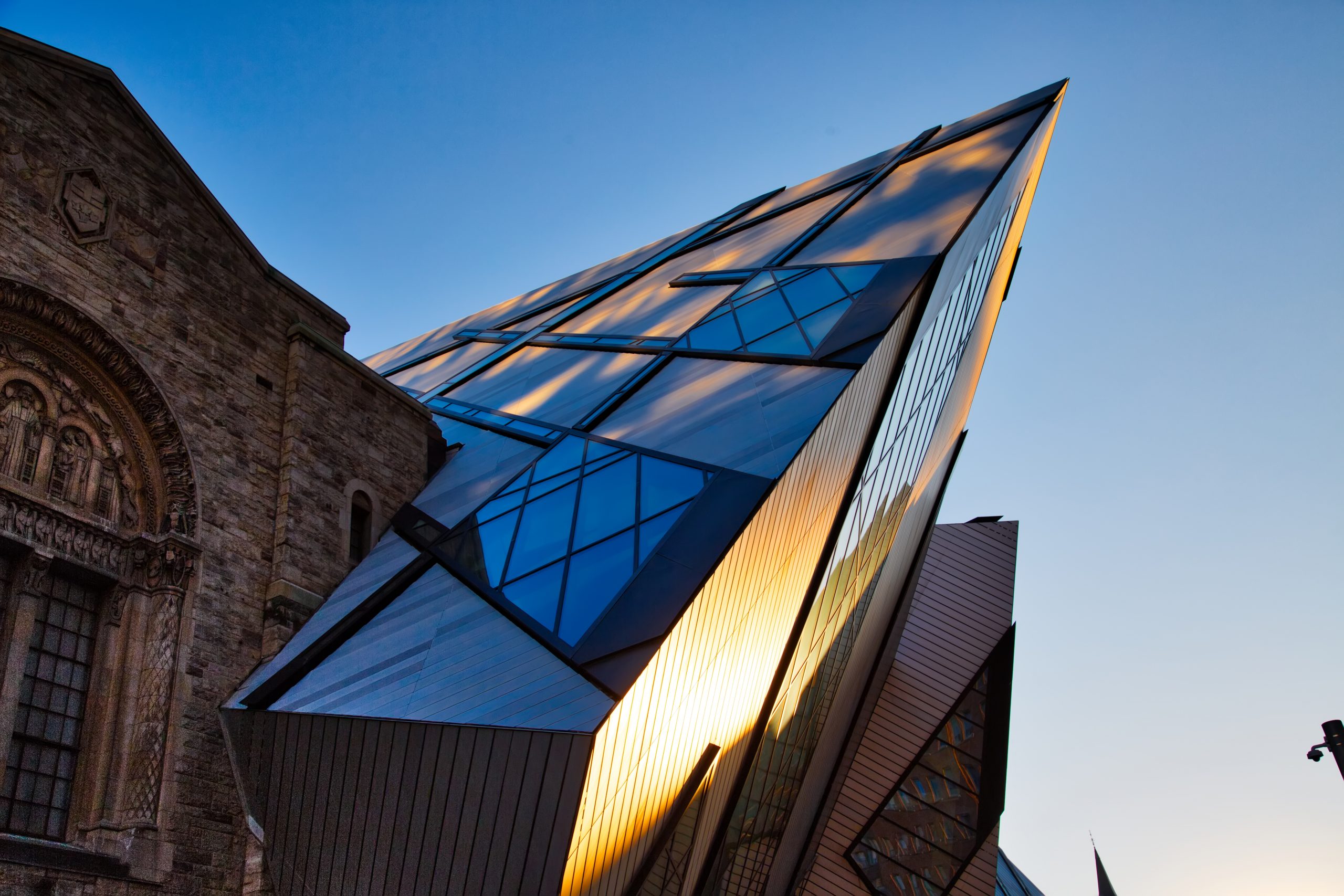 Royal Ontario Museum
Experience the grandeur of the Royal Ontario Museum, Canada's largest museum of world cultures and natural history. Located in downtown Toronto, its iconic entrance, "The Crystal," invites you in. Explore diverse exhibits, from dinosaurs to ancient Egypt and Canada's First Nations. With over six million objects encompassing art, history, archeology, and more, there's something for every visitor. Immerse yourself in a captivating journey through time, surrounded by the wonders of mineralogy, geology, paleontology, and zoology. Don't miss the towering 25-meter totem pole, an iconic symbol of cultural significance. Unleash your curiosity and embrace knowledge at the Royal Ontario Museum.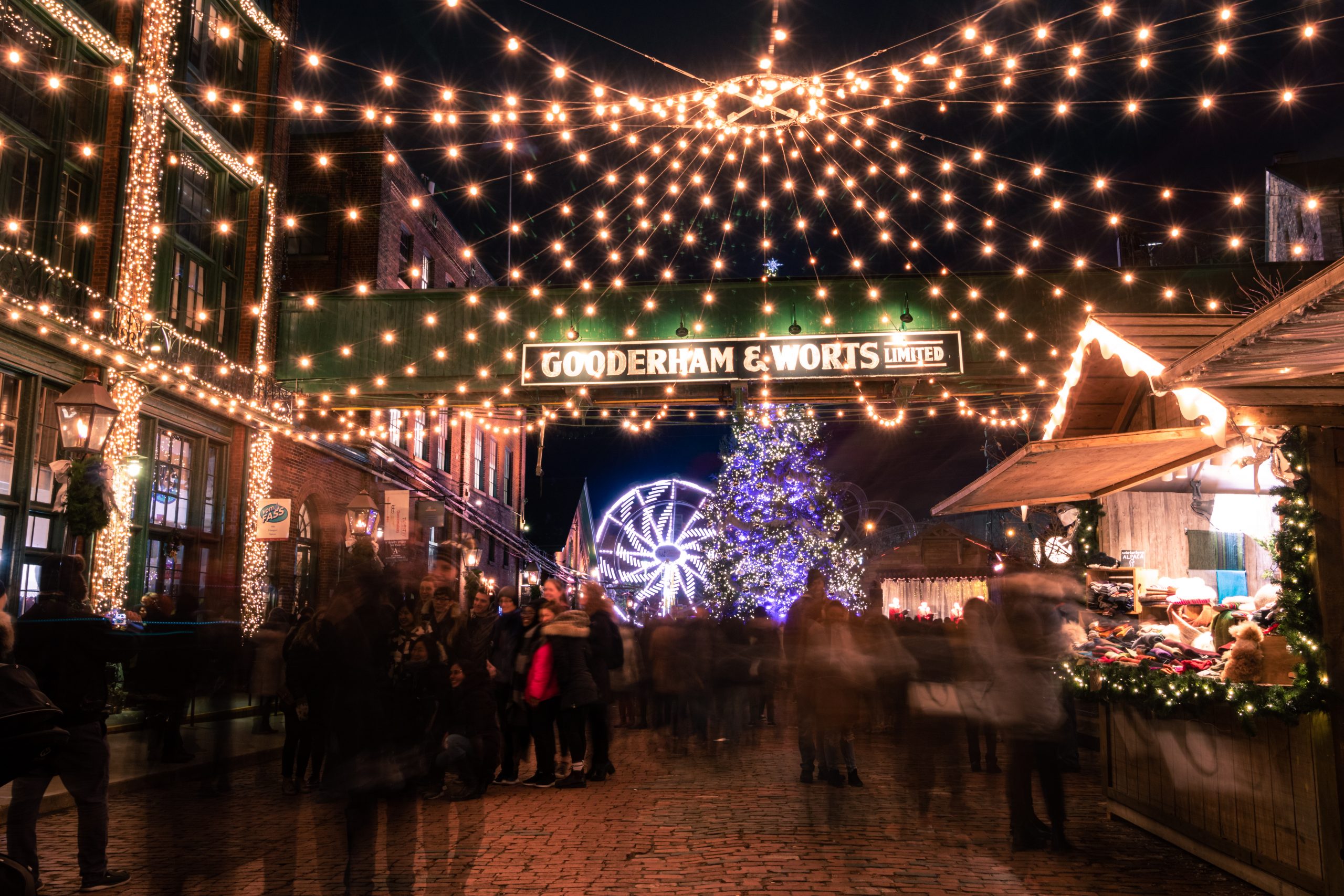 Distillery Historic District
Discover the vibrant Distillery Historic District, filled with restaurants, boutiques, arts, and entertainment. The village is home of 40 heritage buildings, offering modern delights. Experience trendy fashion, culinary creations, and lively events in restored Victorian-era structures. The district's name honors the iconic Gooderham & Worts whiskey distillery that once graced these historic buildings.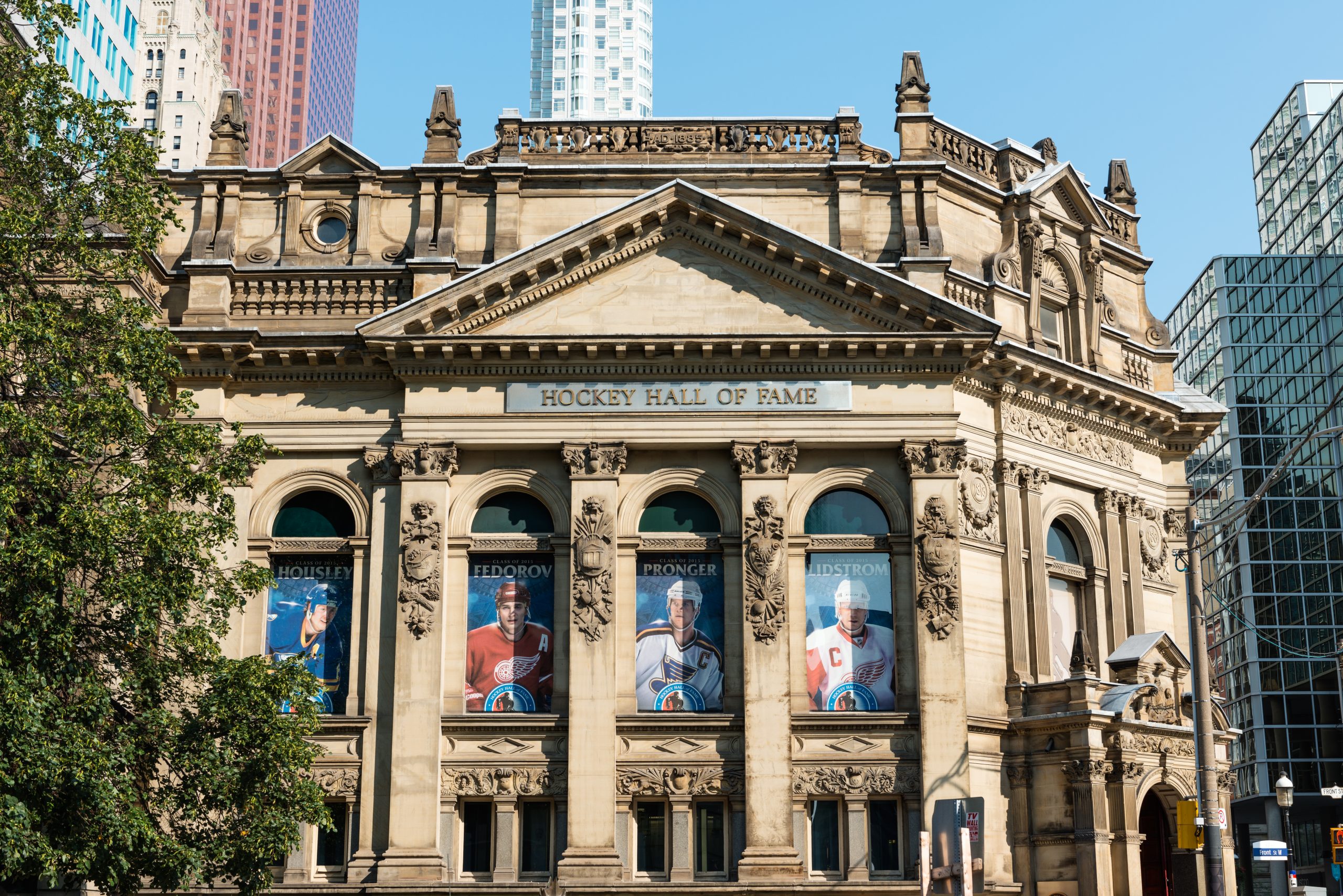 Hockey Hall of Fame
The Hockey Hall of Fame is the ultimate destination for hockey enthusiasts. Dive into the history of Canadian ice hockey through exhibits, NHL records, and cherished memorabilia. The iconic building, established in 1992, spans 65,000 sq ft and offers hockey simulation games and a retail store for equipment and merchandise. Experience the essence and spirit of hockey at this famous Hall of Fame.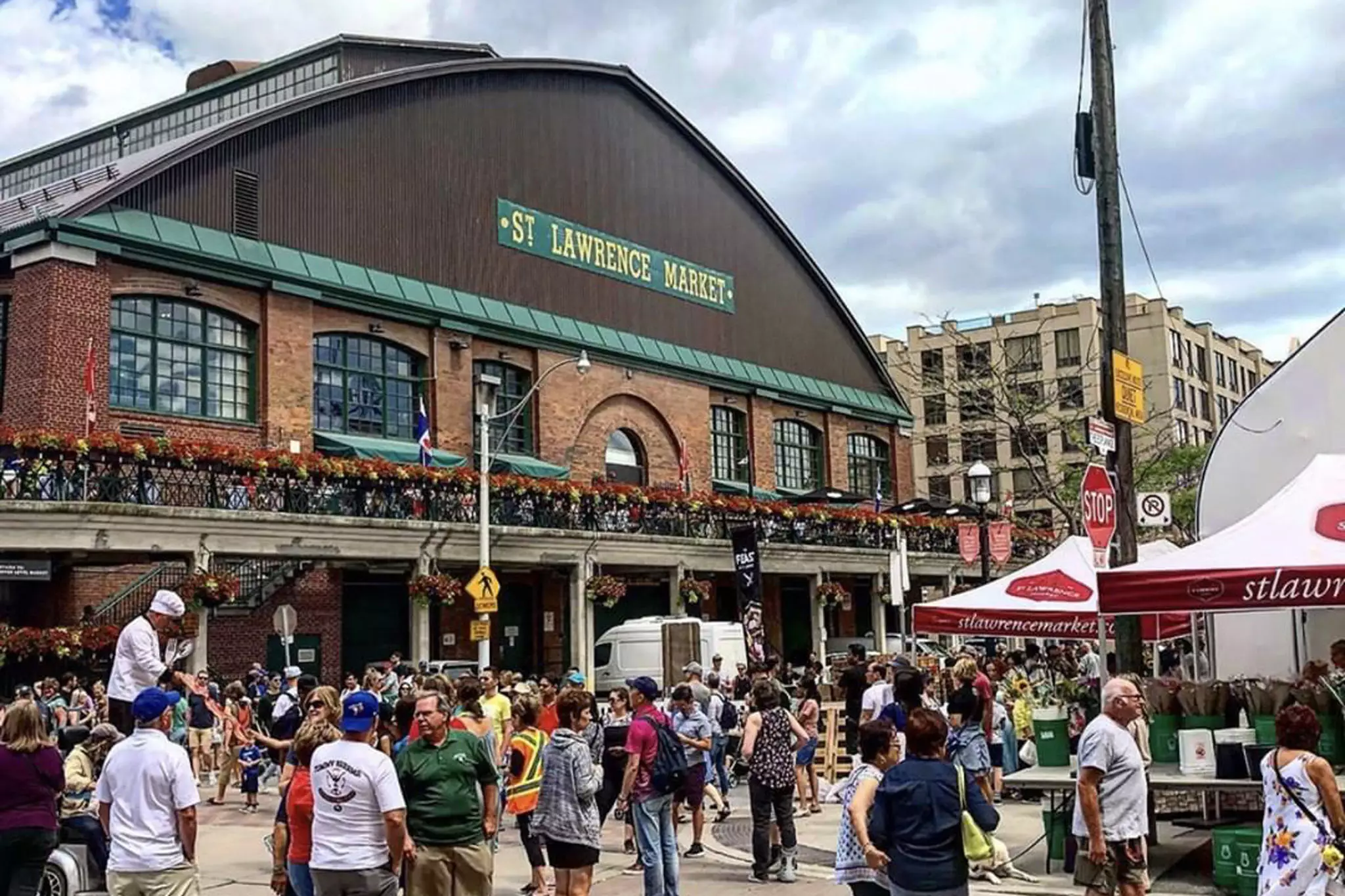 St. Lawrence Market
Explore Toronto's historic Old Town district and discover the renowned St. Lawrence Market. Dating back to 1803, this culinary haven has evolved while maintaining its authentic charm. Indulge in the vibrant farmer's market, filled with specialty foods and diverse dining options. Engage your senses with fresh produce and cheese, immersing yourself in centuries-old traditions.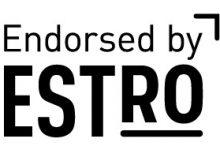 CONFERENCE PARTNERS