Immerse yourself in the vibrant city of Toronto, which offers numerous state-of-the-art museums, a charming arts and culture scene and fine dining. Enjoy the skyline view from its many skyscrapers and high-rise buildings.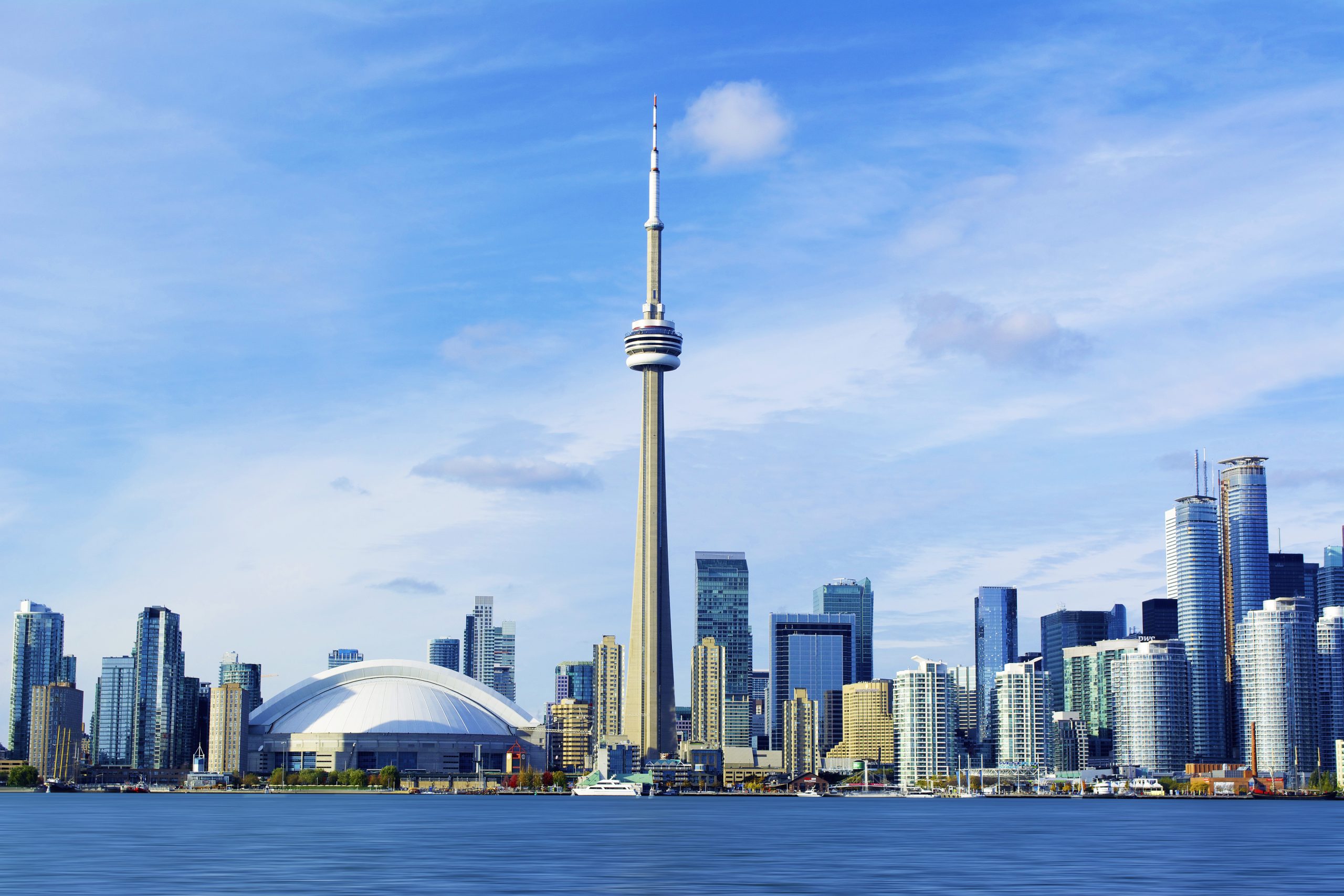 CN Tower
Once the world's tallest tower, it's impossible to visit Toronto without seeing the CN Tower.  Its spire dominates the landscape. Take in the view from the LookOut Level at 346 meters (1,136 feet), walk on air on the Glass Floor at 342 meters (1,122 feet) and check out the views from the highest perch of all: the SkyPod at 447 meters (1,465 feet) above the city. Satisfy rumbling stomachs by dining at the famous 360 restaurant or, if extreme thrills are your thing and the incredible height alone isn't enough to get your adrenaline pumping, then book one of the tower's Edgewalks, a full-circle, hands-free walk around the SkyPods outer ledge.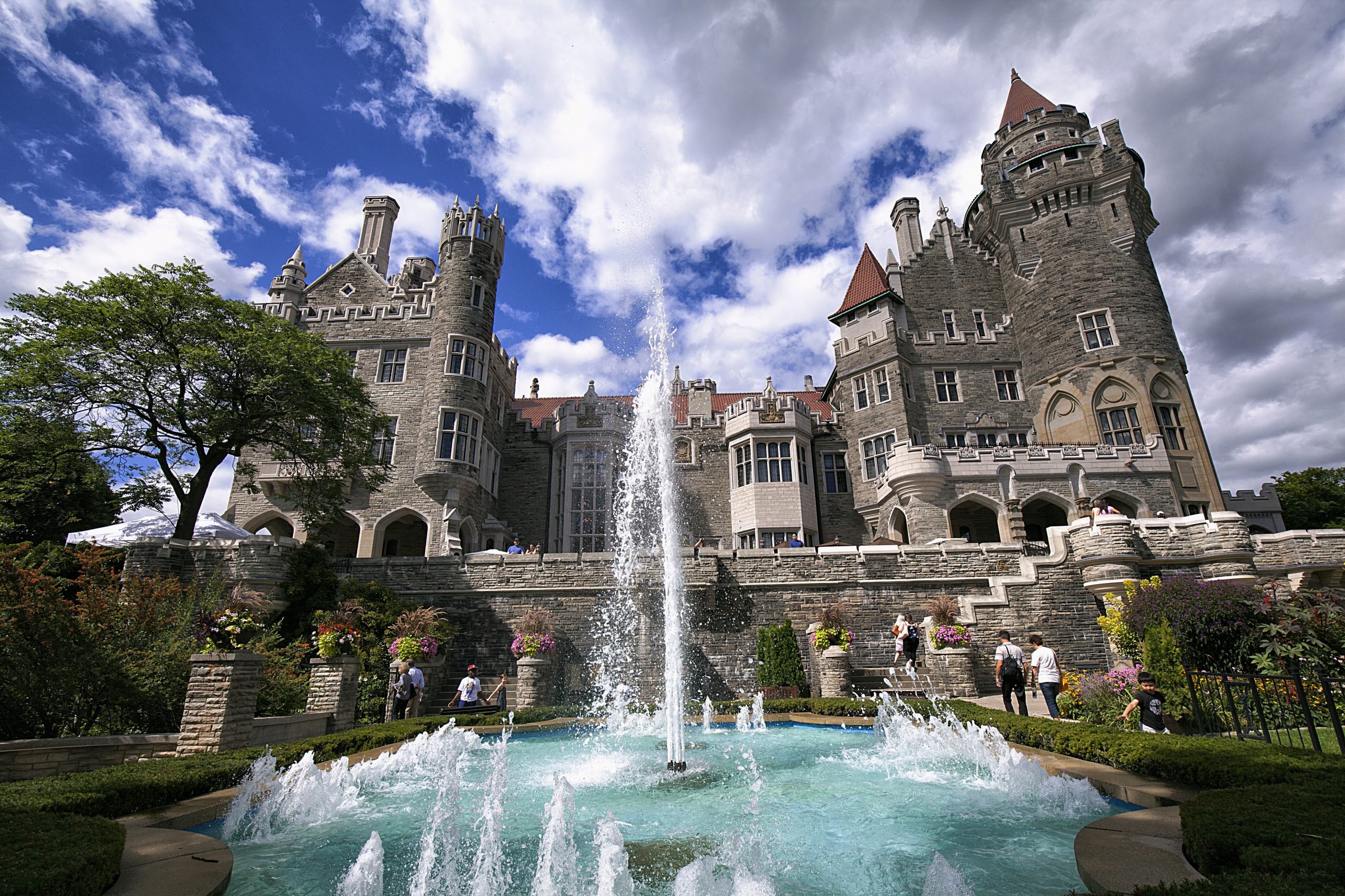 Casa Loma
Believe it or not, the only full-sized castle in North America is actually located in Toronto. Casa Loma literally has everything you could want from a castle. There are turrets offering beautiful views of the city. There's a large library and nearly 100 rooms to explore. There are secret passageways to discover, including a 245-metre tunnel to the stables and carriage house, the latter of which features an exhibit of vintage cars from the early 1900's. Plus it has five acres of gardens full of beautiful flowers, sculptures and fountains. Plug in your headphones, listen to the digital audio guide, and roam around a castle in the city.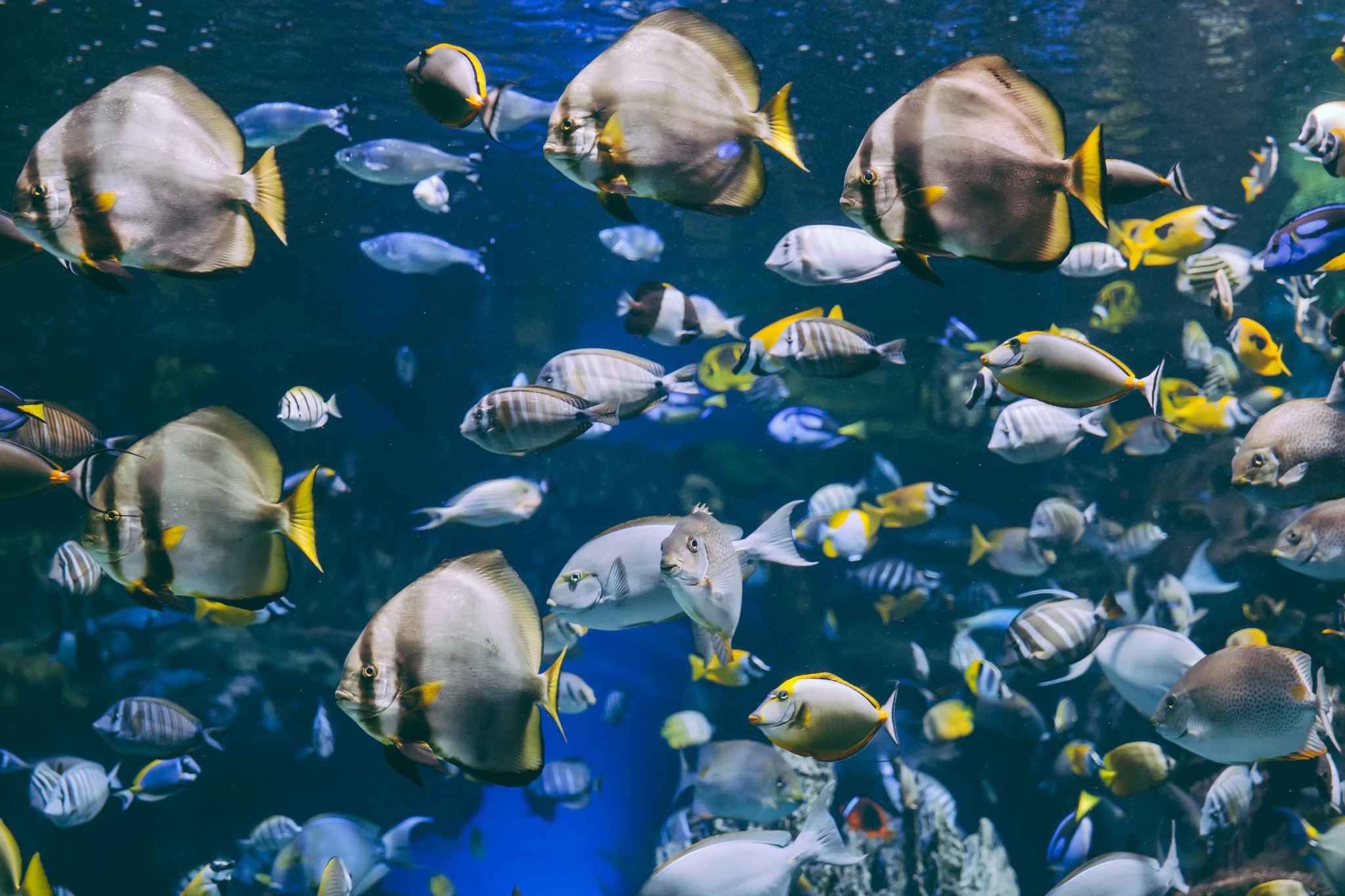 Ripley's Aquarium of Canada
Do you like the idea of coming face to face with a shark, separated only by a pane of glass? The Ripley's Aquarium of Canada allows you to live that experience, while exposing you to another 16,000 marine animals hosted on site. It takes 5.7 million litres of water to host all of those animals, from southern stingrays, to 65-year-old giant lobsters, to giant pacific octopus, to nettle jellyfish. Explore life on the reef, walk in safety under a dangerous lagoon, stick your head in an underwater viewing bubble, or take in a stingray dive show. Open 365 days a year, you can always turn to the Ripley's Aquarium of Canada for an exciting experience.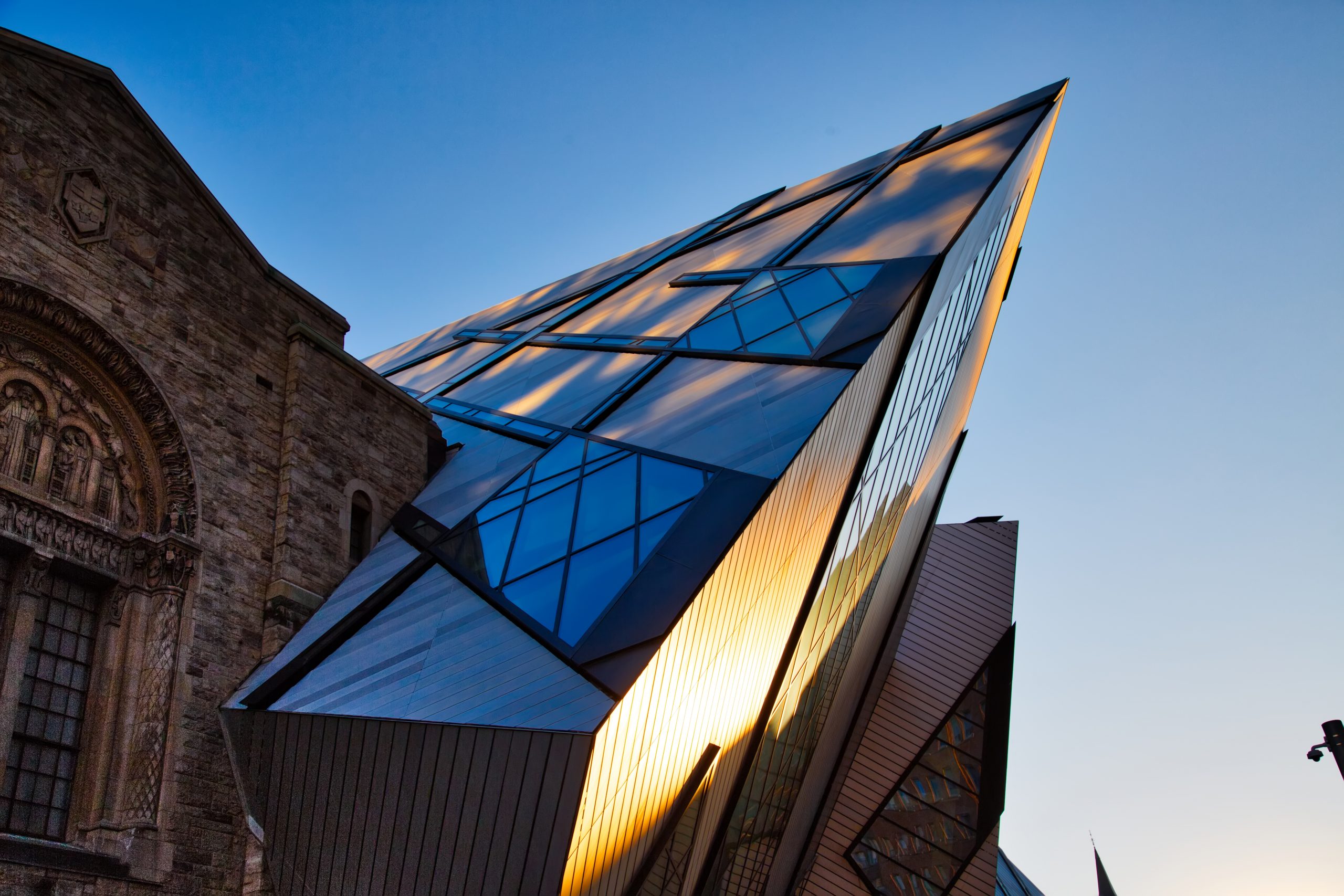 Royal Ontario Museum
The Royal Ontario Museum is the biggest museum of world cultures and natural history in Canada. Located right in downtown Toronto, the striking main entrance to the museum, known as The Crystal will draw you in right away. Inside, the museum houses exhibits that run the gamut from dinosaurs to ancient Egypt to Canada's First Nations. It's hard to categorise the six million-or-so objects the museum has in its collections, but you'll be able to find something you really enjoy. As you walk from floor to floor, past the 25-metre totem pole, you'll encounter art, history, archeology, mineralogy, geology, paleontology, zoology, and much more.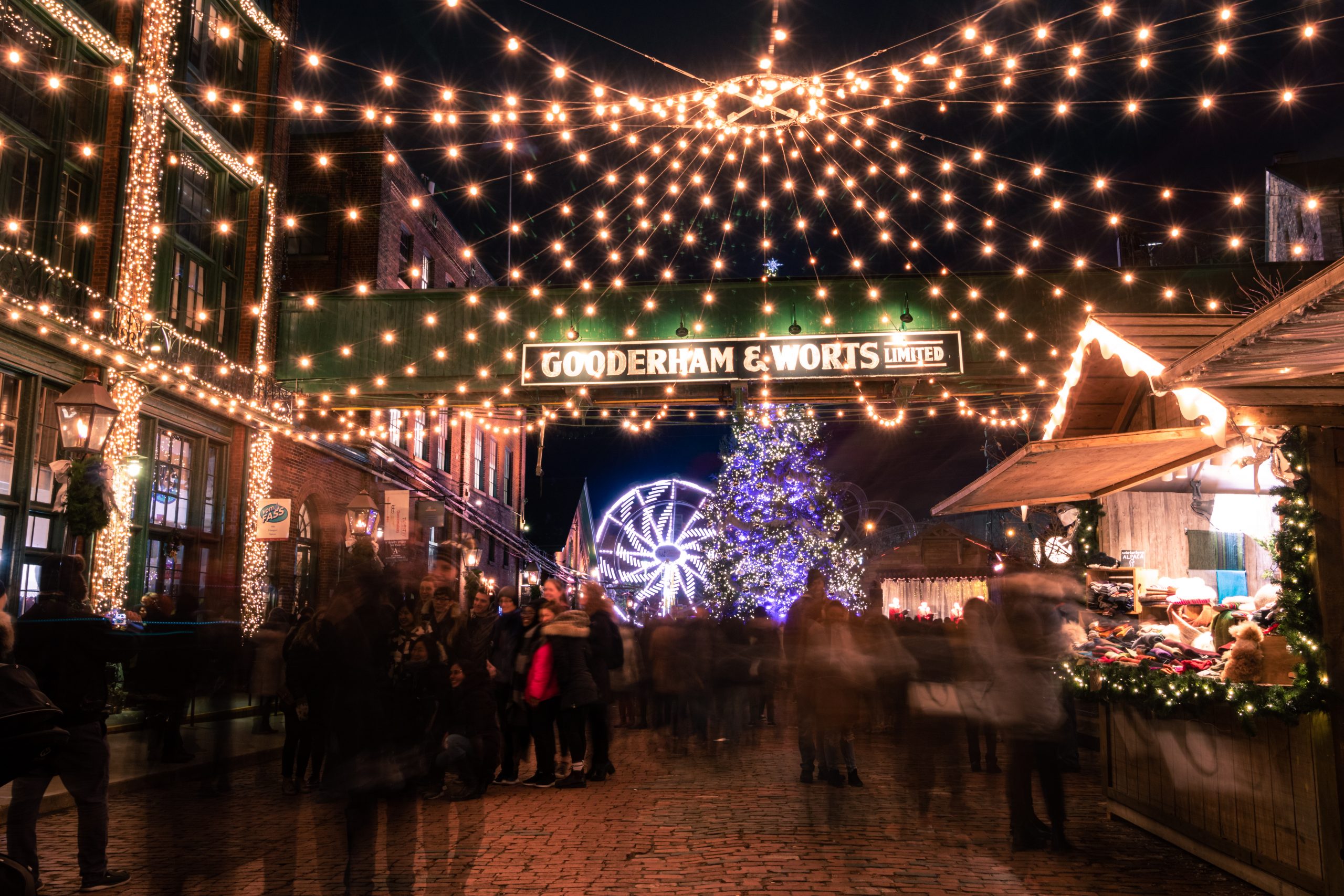 Distillery Historic District
Restaurants, boutiques, arts, and entertainment are The Distillery Historic District's claim to fame. This pedestrian-only village features more than 40 heritage buildings that now house everything a modern traveller might enjoy. New fashion can be found in restored, Victorian-era buildings; culinary inventions are hidden behind weathered red brick walls; and art galleries and performance venues host events year-round, ensuring that the old neighbourhood is full of life. The sector gets its name from the Gooderham & Worts whiskey distillery, which used to occupy many of the buildings.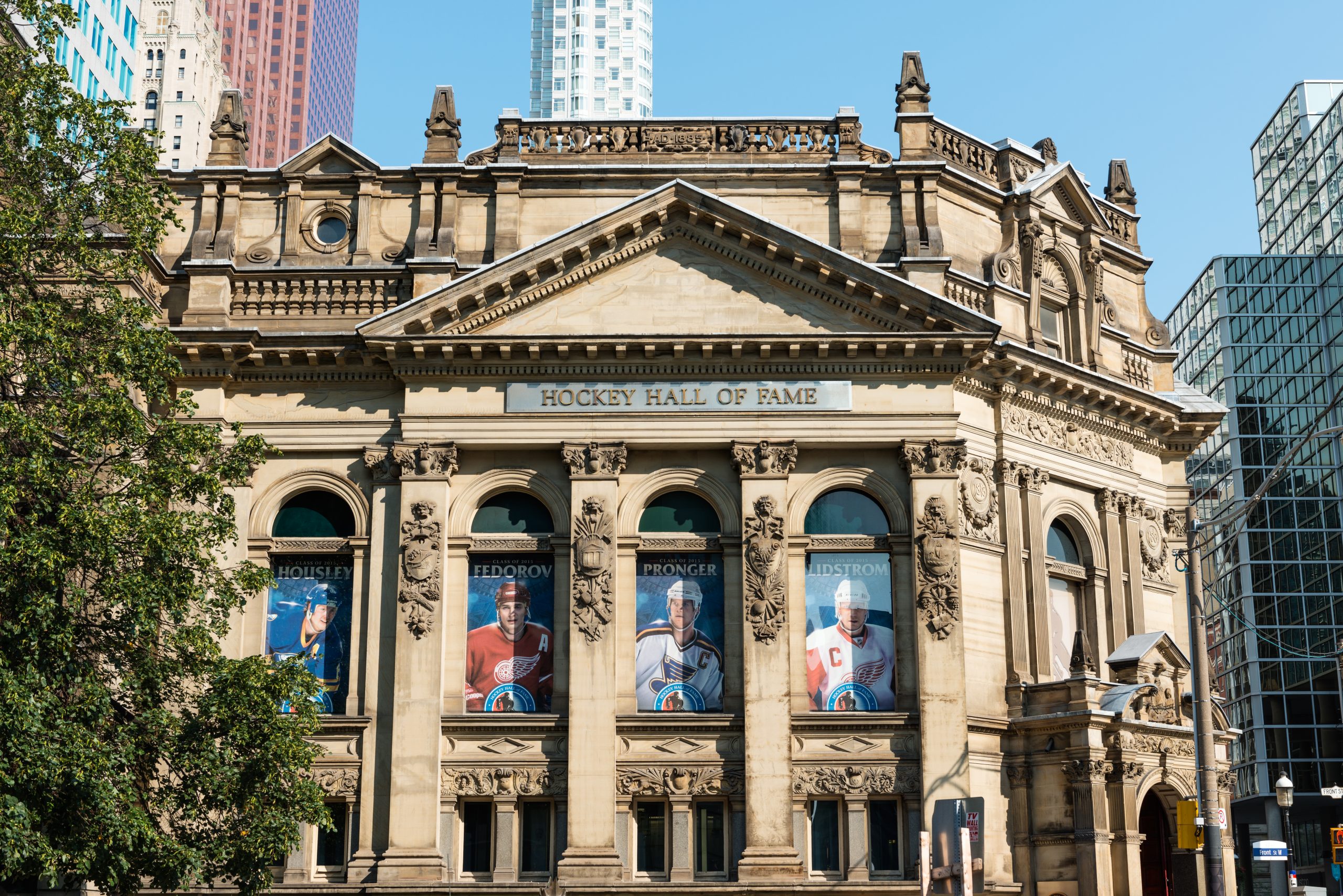 Hockey Hall of Fame
The Hockey Hall of Fame is the premier destination for all things hockey. Dedicated entirely to the history of ice hockey in Canada, the Hockey Hall of Fame holds regular exhibits on famous players and teams, and displays permanent galleries of National Hockey League (NHL) records, trophies and miscellaneous memorabilia. The building itself is pretty spectacular too and it's been around since 1992. The Hockey Hall of Fame is spread over 65,000 sq ft and offers a slew of activities, including hockey simulation games, as well as an expansive retail store dedicated to hockey equipment and merchandise.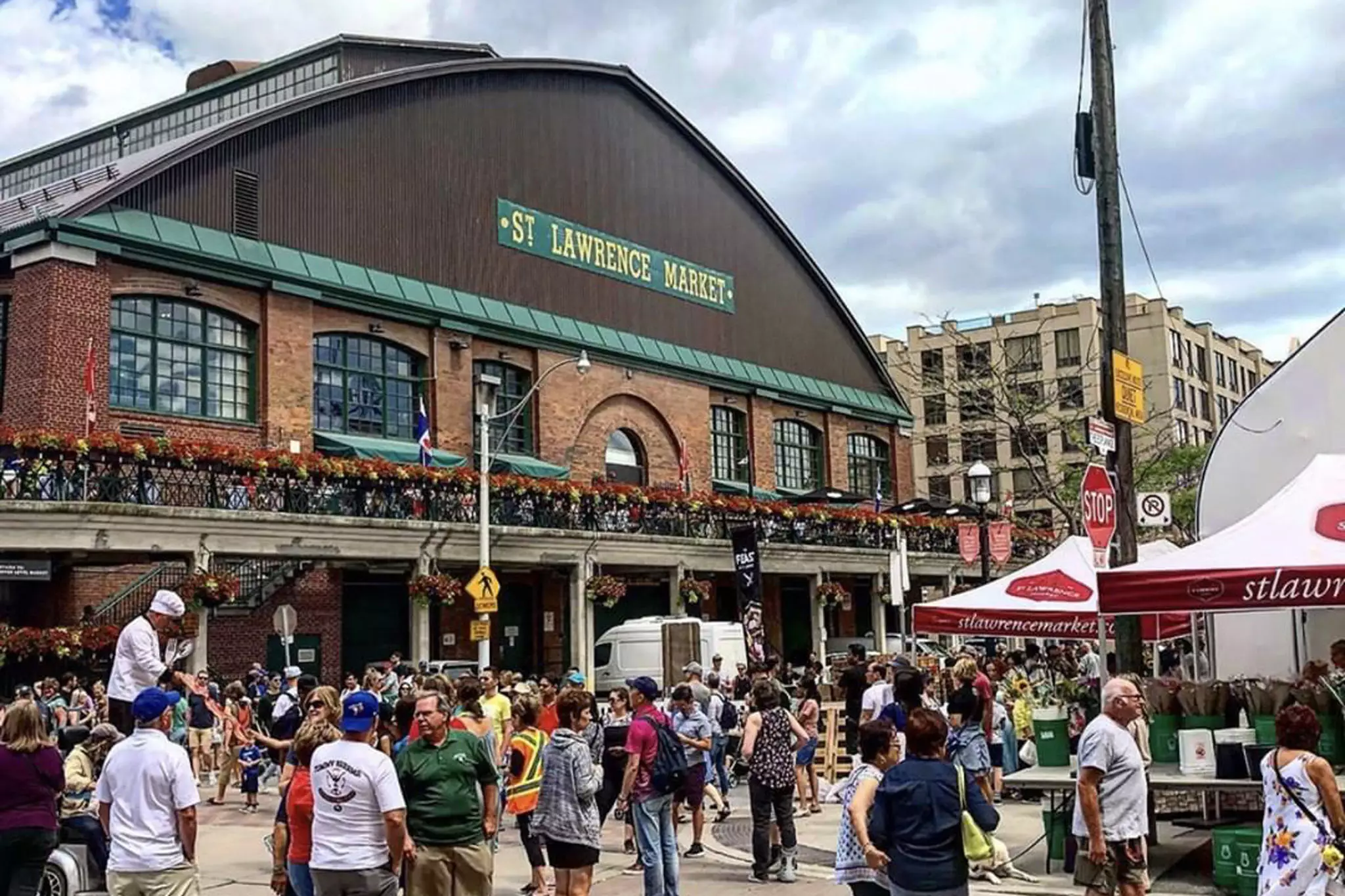 St. Lawrence Market
Right in the middle of Toronto's historic Old Town district you'll find one of the city's best foodie destinations: the St. Lawrence Market. The market has existed in some form since 1803, and though the complex has evolved, it still contains an authentic farmer's market complete with specialty foods and restaurants for every taste. Treat your senses, as you see, smell, and sample fresh produce and cheese in the very same place vendors have been selling it for over two centuries. All of that history can be discovered in a little more depth during a walking tour of the complex.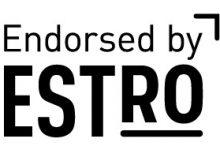 CONFERENCE PARTNERS